Federal Tax ID: 41-1990883.
Angel Foundation is a unique, patient-focused organization that relies primarily on private donations and grants.
Contributions donated to Angel Foundation help support the needs of adults diagnosed with cancer and their families living in or undergoing treatment in Minnesota – primarily within the seven-county metro area. Contributions fund emergency financial assistance and family support programs.
In 2016, the expenses for our two major programs are as follows:
Emergency Financial Assistance: $1,312,657
Facing Cancer Together: $414,420
2016 Financials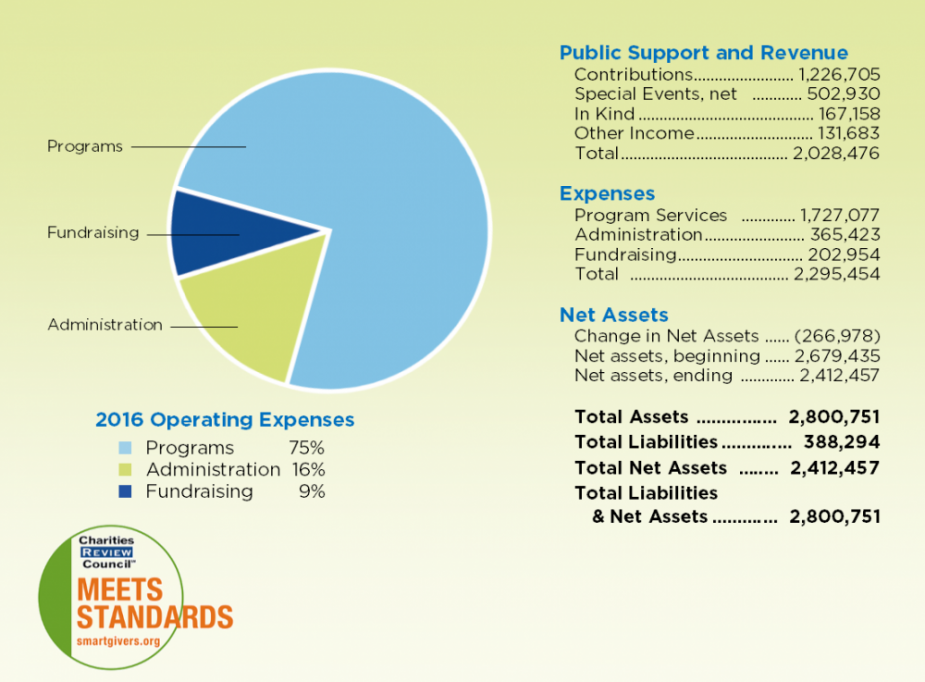 Download the 2015 Annual Report
Download the 2014 Annual Report
Download the 2013 Annual Report

Thank you for your support of Angel Foundation. We honor the trust you have placed in us and are committed to spending your gift responsibly.
We have been reviewed by the Charities Review Council and are proud to have met its Accountability Standards. To read our charity review report, visit the Charities Review Council at www.SmartGivers.org
---
Angel Foundation 990 Forms
2014 990 Form
2015 990 Form
2016 990 Form
---
Angel Foundation Audited Financials
2014 Audited Financials
2015 Audited Financials
2016 Audited Financials
---
Angel Foundation is proud to meet the standards of the Charities Review Council, be a Four Star Rated Charity by Charity Navigator and be a GuideStar Gold Participant!