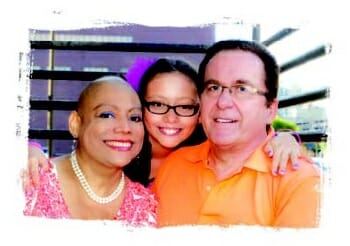 A Guide for Parenting through Cancer 
If you are a parent or caregiver who has been diagnosed with cancer, this guidebook is for you.
This resource is to help you explore and learn more about what it means to be a parent or caregiver with cancer. You are probably experiencing a wide range of thoughts and feelings like anger, sadness and fear. However, the knowledge that you have children and need to talk to them about your diagnosis is probably the biggest worry. These are all very real and normal feelings. You are not alone.
---
This book will guide you in:
How to tell your child you have cancer
Age-specific fears and worries
Moving forward together as a family
This book will outline ways to support your children through your diagnosis, specifically addressing a child's age-appropriate and natural fears. It will also give concrete examples for the "the elephant in the room" questions regarding cancer, death and dying.
---
For questions about this guidebook, please contact Sarah Manes at (612) 627-9000 ext. 508 or smanes@mnangel.org.
If you would like a hard copy of the Parenting Through Cancer Guidebook mailed to you, please contact Angel Foundation at 612-627-9000 or info@mnangel.org.
Please also check out our Children's Guidebook, our Preteen Guidebook, and our Teen Guidebook.