Donate
Since our founding in 2001, Angel Foundation™ has distributed more than $13.5 million in critical financial aid and provided more than 45,000 services to local families through our programs.
If you are considering participating in charitable gifting through your donor-advised fund, please review your institution's deadlines. Depending on volume, gift transfers after the stated deadlines are processed on a best effort basis.
To learn more about donor-advised funds, please click here.
Thank you for supporting Angel Foundation™
Together, we are helping families when cancer strikes.
---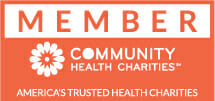 In order to protect the trust placed upon Angel Foundation™ by the public as a tax-exempt organization, we adhere to a policy that does not allow for refunds of donations.