Get Involved
There are two main ways you can get involved with Angel Foundation, through volunteering your time or hosting a fundraiser.
VOLUNTEER
Angel Foundation depends on the generous support of volunteers to help fulfill program needs and we are constantly humbled by the time and talent shared.
We offer a variety of volunteer opportunities, encompassing everything from working directly with our Facing Cancer Together families, planning our fundraising events or providing day-of event support, and administrative support around the office. We also have corporate and large group opportunities.
If you or your company are interested in volunteering, please fill out the online application or download it below. You can also reach out to Janeece Oatman with any questions: (612) 627-9000 ext. 512 or contact us.
Download Volunteer Application PDF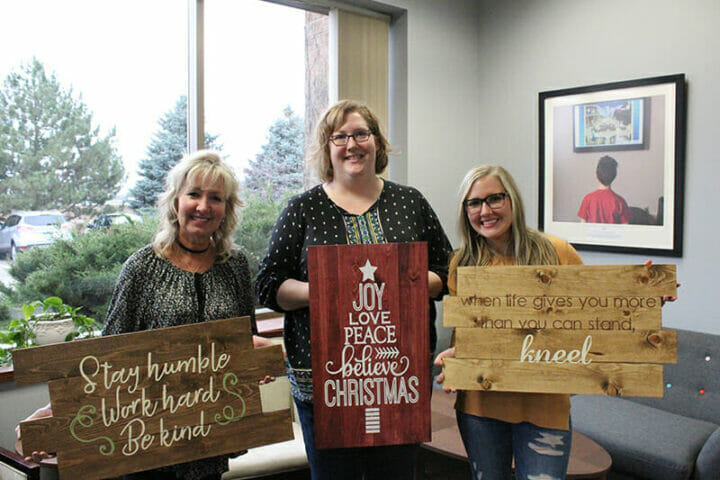 HOST A FUNDRAISER
Community fundraisers raise over $500,000 for Angel Foundation every year!
If you're interested in hosting a fundraiser, our Community Development Manager, Janeece Oatman, can help you every step of the way. From initial brainstorming to setting a budget, to managing registration and more, Janeece is here for you! Call her at (612) 627-9000 ext. 512 or contact us.