About Us
Angel Foundation™ is a Twin Cities-based 501(c)(3) nonprofit whose mission is to provide support to local adults with cancer and their families. For more than twenty years, our programs have ensured that individuals and families have the resources they need throughout their cancer journey.
Our Mission
Angel Foundation™ offers relief to adults with cancer and their loved ones through financial assistance, education, and emotional support.
Our Programs
EMERGENCY FINANCIAL ASSISTANCE provides support to adult cancer patients by relieving some of their immediate financial concerns. Grants help with basic, non-medical bills such as food, gas, rent or mortgage, and utilities, and can help provide comfort and peace of mind during the overwhelming months following a cancer diagnosis.  
FINANCIAL CANCER CARE connects cancer patients with a Social Worker and a Pro Bono Certified Financial Planner™ through educational workshops and one-on-one meetings. The goal of the program is to provide a road map for patients to help decrease anxiety about managing finances as they navigate the potentially devastating effects of cancer-related financial toxicity.  
ADULT & FAMILY PROGRAMS provide free education and emotional support for children, adults, and families. They are designed to help adults talk to children about cancer; help children understand what cancer is and how it is treated; and help families and individuals emotionally and practically after you or someone you love is diagnosed with cancer.  
Since 2001, showing a proven approach to addressing critical issues, Angel Foundation™ has distributed more than $13 million in emergency financial assistance and provided over 45,000 program services to local adults with cancer and their families. Our Emergency Financial Assistance program remains the backbone of Angel's mission.
Our Partnerships
Open Arms of Minnesota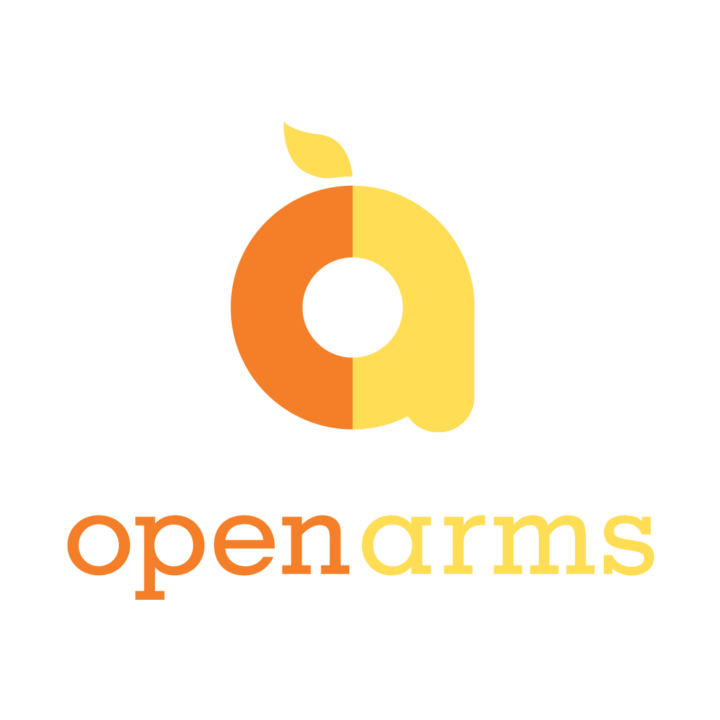 Open Arms of Minnesota is a nonprofit organization that prepares and delivers nourishing meals free of charge to critically ill Minnesotans and their families. Their registered dietitians and in-house chefs create delicious, medically tailored menus using fresh and organic ingredients whenever possible. Through the support of a loving community of donors and volunteers, we harvest, cook, and deliver nutritious, made-from-scratch meals directly to our clients. The amazing folks at Open Arms of Minnesota believe that food is medicine, and there's always room for one more at their table.
Open Arms of Minnesota and Angel Foundation™ have partnered together to expand their service spectrum to include cancer patients in the Twin Cities metro. As of July 2022, our partnership has provided over 14,000 meals. Going forward, we look forward to providing food support to even more local cancer patients.
Our Commitment to American Indians
More than 75,000 American Indians live in Minnesota. According to the Minnesota Cancer Surveillance System, American Indians have significantly higher incidence rates of cancers than the general population. Angel Foundation™ is committed to being a welcoming community for indigenous adults impacted by cancer and the networks around them by providing equitable access to resources and fostering respectful and authentic relationships.
A cancer diagnosis can be a confusing time, not just for the patient but for family and loved ones as well. When people first hear they have cancer, they often feel overwhelmed and do not know what comes next. Our team is available to connect patients with basic, non-medical needs and essential financial resources, like rent or mortgage, fuel, car repair and car insurance, and utilities.
We are working with oncology clinics across the state of Minnesota to bring provide emergency financial assistance and other Angel Foundation™ programs and services to Native Americans living with cancer.